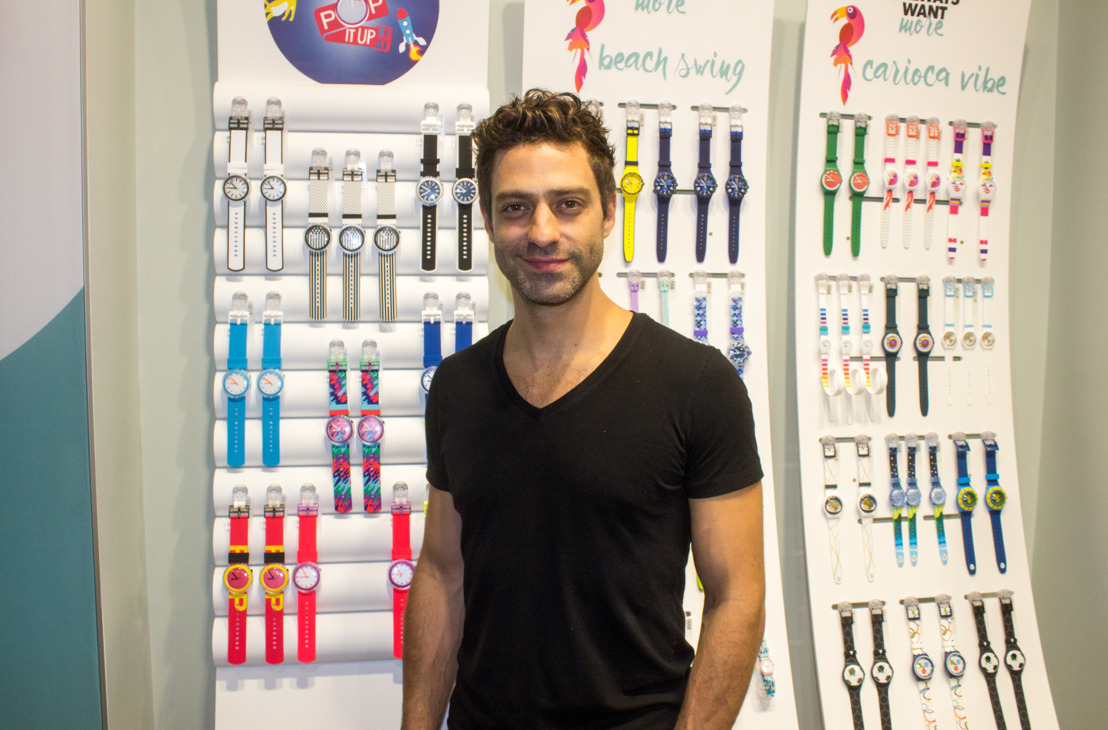 ARI BOROVOY INAUGURA BOUTIQUE SWATCH EN PLAYA DEL CARMEN
Swatch abre la tienda más grande de México
Tuesday, June 7, 2016 — El sur este de México se vestirá de Swatch, la marca suiza sigue expandiendo sus puntos de venta y en esta ocasión la ciudad escogida es Playa del Carmen, en donde la marca ha decidido abrir su octava tienda, la más grande del país.
Siguiendo los estándares de las 'Swatch Flagships Store' del mundo, el diseño de la tienda de Playa del Carmen cuida todos los detalles para hacer que los fanáticos de la marca vivan una mejor experiencia de compra en un lugar dinámico y con vida propia, donde se pueda comunicar la historia e inspiración de cada colección de relojería. En esta nueva boutique se expondrán nuevas colecciones y ediciones especiales de Swatch, como POP, Sistem 51, XLite y Summer 2016.
El ex integrante de OV7, Ari Borovoy, realizó la apertura y fue la celebridad invitada al evento, en el que derribaron un gran muro con el hashtag #PopItUp para develar la nueva boutique que está ubicada en la avenida más importante de la ciudad.
Swatch abre la tienda más grande del país, con 100 metros cuadrados, en los que se expone de manera especial displays y layouts, de su nuevo lanzamiento POP, una colección llena de creatividad y diseño, permitiendo que un solo reloj haga tic tac en distintos tipos de accesorios. Para este lanzamiento Swatch que se unió al artista mexicano @mr_Mitote para crear ilustraciones especiales, inspiradas en la colección y que se comunicarán en las redes sociales de la marca.
1 watch. 5 Ways to Tell time. Meet the New Swatch POP.